Émile Lelièvre Ferblantier Couvreur
At your service since 1921!

In 2021, Émile Lelièvre Ferblantier Couvreur will celebrate its 100th anniversary, with a fourth-generation Lelièvre family member at the helm! Quite a feat, considering that century-old small businesses in Québec are few and far between.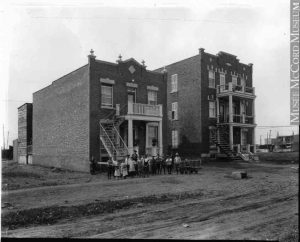 In a little over nine decades, Émile Lelièvre Ferblantier Couvreur has seen its share wars, the Crash of 1929, the Energy Crisis of the 1970s, and the great cultural and social shifts in Québec, not to mention many economically challenging periods.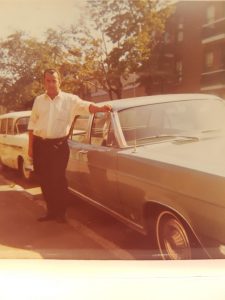 The company has managed to stay in business for so long thanks to constantly updated expertise, unmatched customer service, and strong entrepreneurial values handed down by founder Émile Lelièvre to his sons, who in turn passed the torch to their children.
"The four sons all grew up with and worked for the company, so it was logical for them to take the reins," says the current head, Maurice Lelièvre. "They did a lot to grow the company, its reputation and its expertise."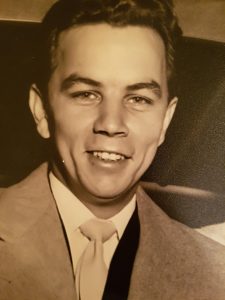 Before the 1980s, the work of a roofer was much less complex than today. Flat roofs were covered with a tar-paper membrane and gravel, and the work was done by teams of six or seven workers, often hired the day before the job depending on needs, and trained on the spot. "It was hard, manual work!," says Maurice Lelièvre. "The equipment used back in the day was pretty rudimentary (a pulley, some rope and a metal bucket) and everything was lifted by hand, with plenty of elbow grease!"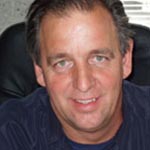 In 1985, Émile Lelièvre's two grandsons, Maurice and Alain Lelièvre, took over ownership of Émile Lelièvre Ferblantier Couvreur. As the sole owner of the family business since 1997, Maurice Lelièvre, ever mindful of meeting the growing needs of his customers, has overseen the evolution of the company, purchasing modern equipment and opening a new office to deliver superior-quality service and materials employing the latest-generation technology.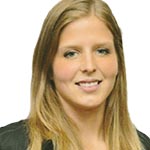 Jacinthe Lelièvre, one of Maurice's daughters, has been with the company since 2009. Over the past nine years she has held various roles and completed training in estimation, roof inspection and construction company management at Centre de formation Le Chantier in Laval, as well as in single-ply roofing membrane installation, and has been awarded PAQ+S accreditation from Soprema. Jacinthe is part of the fourth generation at Émile Lelièvre Ferblantier Couvreur and will eventually take over the family business.